News
Buffalo health care workers rally, call for better staffing, pay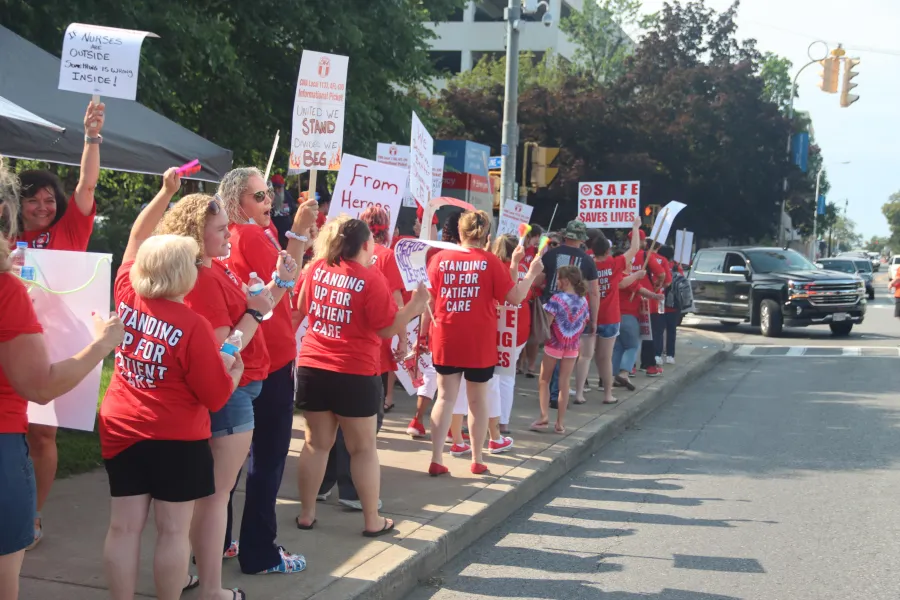 August 25, 2021  |  Published by Spectrum News 1. Click here to read the full piece.
BUFFALO, N.Y. — Health care workers came out in force outside Mercy Hospital Wednesday, demanding better staffing, pay and more.
Their current contract expires September 30.
The union was rallying for workers there, as well as Kenmore Mercy and Saint Joseph hospitals.
Their demands include better staffing, better benefits and a fair wage increase.
"Enough is enough," said Debora Hayes, the Upstate New York area director for the Communication Workers of America. "They want the staff, the equipment, the supplies they need to do their work."
Procedures for TA and Ratification - Kenmore Only
GROUNDBREAKING! Tentative Agreement reached with Catholic Health
BREAKING: CATHOLIC HEALTH HOSPITAL WORKERS VOTE TO AUTHORIZE STRIKE